Rolling in the New Year & White Label Affiliation!
January 3, 2019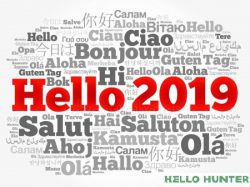 We at Predictive Dialer Limited Just want to say, Happy New Year to all of our friends and partners that we are blessed to be connected with around the world. We wanted to talk more about white labeling services, and bringing the new year in with additional brand opportunities.
White labeling refers to assets that are owned and operated anonymously towards existing Companies, branded by a business and resold to an end-user. Within any industry, White Labeled services enables Companies & Entrepreneurs alike to offer expert content and services to their clients, without the need of ever breaking the seamless flow of a companies identity.
White label content is often resold as part of a larger marketing package, allowing companies to add extra value to their content & Branding. Farther justifying an increased end-user price, by an increase in value.
We at Hello Hunter, have a great White Label Affiliate program. Bottom line rates for any business to be able to grow and prosper. Let us help you add more content and value to your services. We have 24/7 online support. If there is a need for special functionality (features), not a problem. We have a Software Development Department to help there as well.
Contact us for more information!
Sales@hellohunter.com
http://www.hellohunter.com
+1 (800) 513-5555